Riding the Wave: The Booming Surfing Market in China
Surfing, once a sport largely tied to places like Hawaii and Australia, is making a big splash in China. Beyond its rich history and bustling cities, China is now becoming a hotspot for surf enthusiasts and businesses alike. Thanks to a growing economy, changing lifestyles, and a push from the government, more Chinese are hitting the waves than ever before.
In this article, we'll explore how China embraced surfing and offer insights for foreign brands hoping to catch this wave of opportunity. Dive in and discover China's exciting surf scene.
China Surf Market Overview
For a long time, many in China viewed the sea as something to be wary of, not for fun. The ocean was respected, even feared. Fishing was common, but diving into the waves for a swim, let alone surfing, wasn't.
In fact, the majority of Chinese people can't swim and have been taught since very little that water is a danger. So how come surfing is going out of the 'niche sports closet' into a leisure summer activity?
Growing interest in surfing and water sports equipment
Even though surfing is still in its infancy in China, it has been growing in popularity in recent years ever since it was announced that surfing would be included in the Olympics. Demand for travel to Sanya on Hainan and Huizhou in Guangdong has increased by 130.5% and 195.2% year-over-year, respectively, in the first half of 2022.
Demand for surfboards, surf leash strings, and paddles, all of which are essential for novice surfers, has reportedly increased by 460%, 420%, and 290% over the past six months as more people are drawn to the beach for outdoor recreation.
As you can see below, the market for water sports equipment is expected to grow at a CAGR of 6.46% (2023-2028), with the market expected to reach 424.80 million dollars by 2028.
Demand for surf skates (skateboards for "surfing" on the street) has increased as people who are not yet ready for the sea increase their training in indoor surfing spaces or on land surfing/surf skating.
According to Tmall Global, sales of these items have tripled since the beginning of the year, with women born in the 1990s and the 2000s constituting the bulk of buyers. Therefore, the e-commerce behemoth invited 15 international brands and surf shops specializing in surf skates, such as Carver, Santa Cruz, and 187 Killer Pads, to create a 200-square-meter indoor surfing experience space at the recently concluded second International Consumer Product Expo in Shanghai.
Vans documentary series featuring Chinese local surfers
The American skater-inspired activewear company Vans has released a documentary series called Surfing Ignites in an effort to connect with surf culture in China. In collaboration with Shaka Surfing, a Chinese surf club based in Riyue Bay on the southernmost island province of Hainan, a well-known surfing hotspot hosting the ISA China cup and other surfing competitions, this eight-part short film series was created.
The series features the personal stories of 14 surfers, including a former diving champion, Gen Z office workers, musicians, and a foreign professional actor who found his second home in Hainan, and how surfing has helped them deal with issues like identity confusion, low self-esteem, and professional stagnation.
Many members of China's Generation Z can relate to these challenges; the fact that they've chosen this unusual sport as a spiritual remedy is encouraging, and it speaks to the growing desire for unique expression among today's youth. The documentary also aims to normalize surfing, which is seen as an "extreme sport" in China, by showcasing the sport in the everyday lives of surfers from a variety of backgrounds.
Given the popularity of the new sport in China, the film could be seen as a strategic move by Vans to connect with its core demographic while also making a name for itself in a previously unexplored market.
A change in Chinese people's mentality led to the spread of extreme sports
More and more evidence suggests that urban Chinese youth are seeking thrills. The United States has used its soft power to help spread extreme sports around the world.
There has been a dramatic change in Chinese culture. In the past, only the affluent had access to recreational sports because they could afford to buy the necessary gear. This is because the rising purchasing power of the Chinese middle class has made them more widely available to that demographic.
Additionally, Chinese people's priorities have shifted over the years. In the past, people prioritized their careers and families above all else. All the family's resources were invested in the future of the only child, which meant that enrichment and property acquisition were top priorities.
What are the Current Surfing Trends on the Market?
Let's dive deeper into the currents reshaping the nation's coastal lifestyle and the trends defining the modern surfing scene in China.
Surf Schools and Academies
Gone are the days when surfing in China was a niche activity understood by a few. Now, local surf schools, academies, and surf shop venues are sprouting along the coastlines, introducing many to the thrills of the sport. These institutions emphasize mastering the waves while ensuring safety, making surfing accessible to everyone.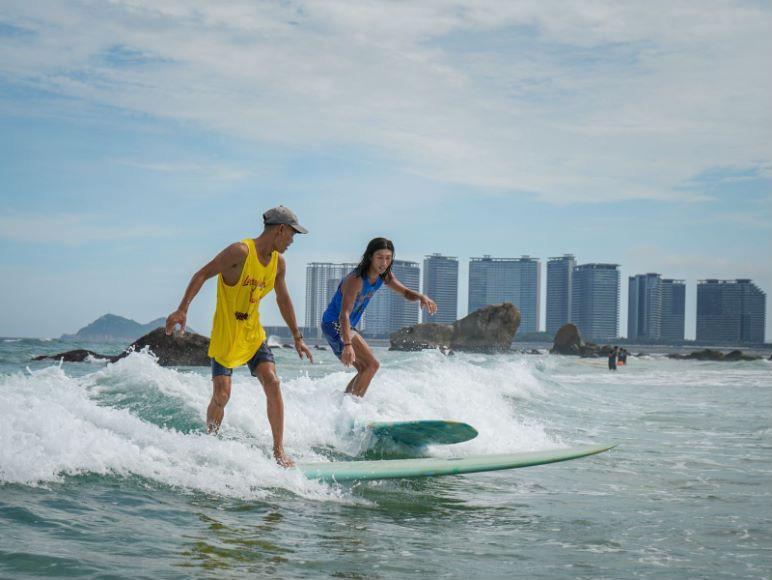 Surf Tourism
The allure of the sea has caught on big time! Chinese beaches are seeing more footfalls than ever, with both locals and international surfers eager to ride the waves. Popular destinations like Hainan Island's Shilaoren Beach are bustling, turning into major surf hubs for enthusiasts.
Eco-Surfing and Sustainability
Surfing in China isn't just about fun; there's a growing awareness about the environment too. The community is embracing eco-friendly surfboards and gear, reducing the sport's ecological footprint. Moreover, initiatives like beach clean-ups show a commitment to preserving the beauty of the shores for future generations.
Technological Advancements
Modern tech is making waves in the surf scene. Virtual Reality (VR) tools are helping newbies learn to surf without even getting wet. Additionally, apps predicting wave conditions are gaining traction, ensuring that surfers hit the beach at just the right moment.
Fashion and Lifestyle
The surfing wave hasn't just remained in the waters; it's influencing Chinese fashion and design. Brands inspired by the laid-back, cool surf culture are gaining popularity. Whether it's clothing, accessories, or media content, the vibrant and free spirit of surfing is leaving its mark everywhere.
How to Enter China's Surfing Market?
As China's surfing culture rides high, it offers an inviting wave for foreign brands to surf. But navigating this vast market, with its unique currents and tides, requires a blend of strategy, understanding, and collaboration. Here's a guide to make that ride smoother:
Market Research and Localization
Before you even set foot, it's crucial to grasp China's unique pulse. For instance, while the bohemian surf culture may resonate in places like California, in China, the narrative might need to blend with local stories of coastal heritage. Comprehensive research tools like focus groups, surveys, or immersion trips can provide invaluable insights into the cultural nuances, preferences, and evolving surfing trends of the Chinese populace.
Collaborations and Partnerships
Brands like Quiksilver and Roxy have recognized the advantage of teaming up with local figures. Collaborating with homegrown surfing champions, local brands, or influencers can act as a seal of authenticity.
Such partnerships can demystify a foreign brand and make it more relatable to the Chinese audience. Moreover, engaging with institutions that promote surfing can also position the brand as an integral part of the growing surf ecosystem.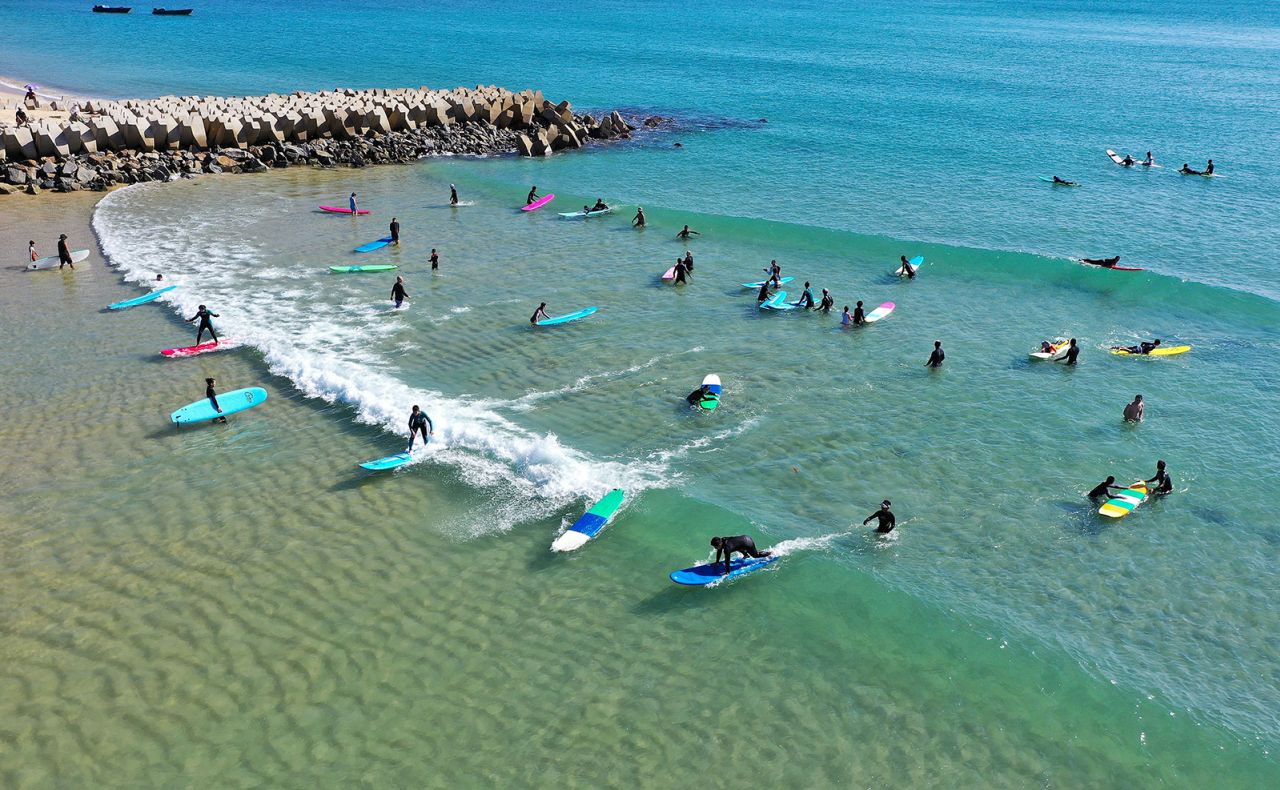 Branding and Marketing Strategies
China's digital landscape is a vibrant medley of platforms and trends. While Facebook and Instagram dominate the West, in China, platforms like WeChat, Douyin, and Kuaishou reign supreme.
WeChat: More than a messaging app, WeChat is a lifestyle. With its integrated payment system and 'Mini Programs', brands can create immersive shopping experiences. Imagine creating a mini-documentary series on WeChat about the journey of a local surfer, interspersed with opportunities to purchase your brand's surf gear.
Douyin (TikTok in China): Short, engaging video content is king here. Using influencers to showcase surfing tutorials, or spotlighting Chinese beaches where your brand's products are used can create a buzz. The platform's algorithm also allows for organic growth, potentially putting your content in front of millions.
Kuaishou: While similar to Douyin, Kuaishou is often viewed as more grassroots and authentic. Partnering with local surfers to document their daily routines or challenges could create a genuine connection with audiences.
Branding in China is about storytelling, and leveraging these platforms ensures that your narrative resonates, educates, and captivates.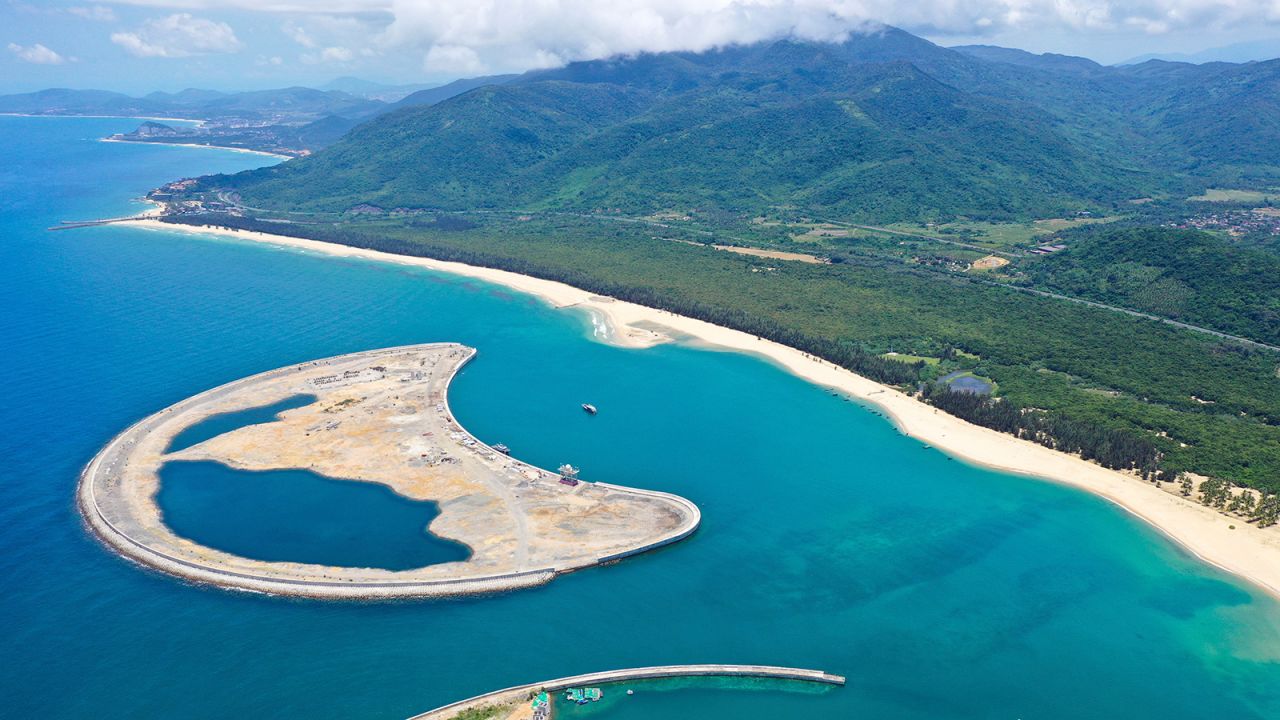 Distribution and Retail Networks
The face of retail in China is a blend of the futuristic and the traditional. While platforms like Alibaba's Tmall or JD.com offer vast e-commerce landscapes, there's still a charm in flagship stores. Take Apple's approach, for example; their iconic stores in major cities aren't just retail points, they're experiences.
Similarly, a surf brand could set up flagship stores in coastal cities, doubling up as community hubs for surf enthusiasts. Partnering with local distributors can also provide the necessary market penetration, ensuring that your products reach both urban and remote beaches.
Get Ahead in the Surf with Gentlemen Marketing Agency
Are you a foreign brand hoping to ride China's exhilarating surf wave? Look no further than the Gentlemen Marketing Agency (GMA). With our finger on the pulse of China's dynamic market trends, we've helped countless brands navigate this unique landscape with confidence and panache.
Why GMA? Here's the Tide-turner:
Local Expertise, Global Perspective: With a multicultural team that understands both the intricacies of China and the nuances of global branding, we bridge cultural divides effortlessly.
Digital Prowess: From WeChat campaigns to Kuaishou influencer partnerships, our digital maestros craft campaigns that resonate, engage, and convert. Our strategies don't just ride the trend; we often set them.
Comprehensive Services: Our suite of services covers everything from market entry strategy, branding, e-commerce to PR and more. We're not just about marketing; we're about creating a holistic brand experience for your audience.
Success Stories: Brands like yours have charted success stories with us. Our portfolio is a testament to the transformative journeys we've co-created with global brands, adapting and thriving in China's vibrant market.
Tailored Strategies: We recognize that every brand is unique, and so are its aspirations. Our bespoke strategies ensure that your brand doesn't just enter the Chinese market but becomes an intrinsic part of China's surfing lore.
Embark on a journey with GMA, where your brand's aspirations meet China's boundless potential. To learn more about our activities, contact us!